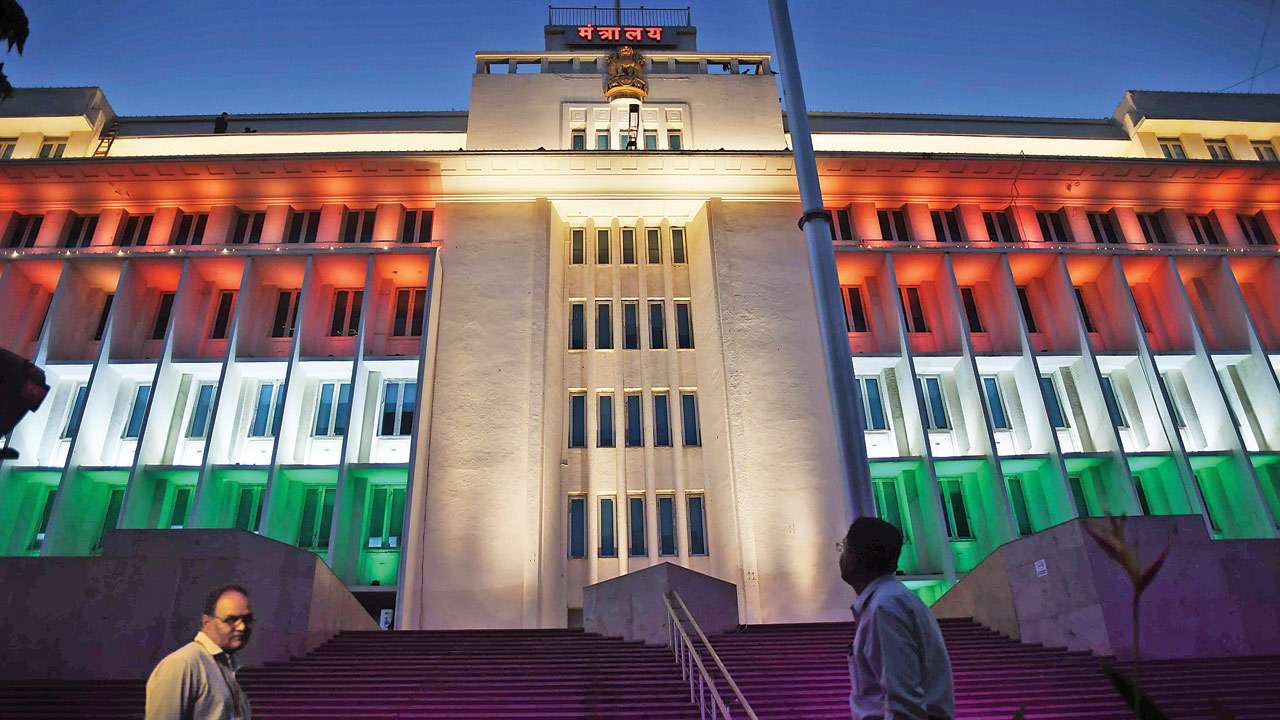 Mantralaya File picture of the Mantralaya
Thousands of residents from Kalyan and Ambernath Talukas of Thane district will now breath a sigh of relief. Houses built on Government lands, where people have been staying for decades would be made legal against a nominal fine.
There are 103 plots in Ambernath and 87 plots in Kalyan where various irregularities had taken place over the years. It was way back in 1940s during the tenure of late B G Kher, the first chief minister of Bombay Province in 1937 (The Bombay Province prior to 1960 also included Gujarat along with present day Maharashtra) that the plots were given to citizens to built their houses. The biggest housing society in Asia Suryoday Housing Society was built in Ambernath in 1940s.
There were 630 plots in Ambernath out of which 103 plots are such on which some or the other kind of irregularity has taken place. On the same lines, there are 87 plots in Kalyan where irregularity has taken place, informed an official from Thane district collector office. MLAs Kisan Kathore, Balaji Kinikar, present Minister Eknath Shinde were fighting for these residents for years.
The state Cabinet on Tuesday cleared the proposal to regularize all these buildings and the redevelopment or other work in these buildings by charging fine for the same. Initially kit was decided that the residents be charged fine by calculating with present or current ready reckoner (RR) rate but it would be too exorbitant and that is the reason Cabinet on Tuesday decided to provide three options for regularizing these houses. As per Cabinet decision the residents staying in such houses built on Government land would be required to pay 62.5 per cent of the cost at the time of sell of the house or 62.5 per cent of the valuation at the time of registration of the house or during the date when building permission was given.
Out of these three options, whichever is first would be applicable for the residents to regularize their houses.
SIGH OF RELIEF FOR MANY
Thousands of residents from Kalyan and Ambernath Talukas of Thane district will now breath a sigh of relief
The State Cabinet on Tuesday cleared the proposal to regularise all such buildings in Ambernath and Kalyan. It also passed the redevelopment or other work in these buildings by charging fine for the same